Stretch Tents & Accessories
Bonga stretch marquees are elastic tents of the highest quality, entirely manufactured in Belgium. One of their main advantages is the possibility of installing them in various ways thanks to their intuitive and unique mounting system. Thanks to the clamp system it is child's play to remove creases and stretch the fabric without difficulty. The poles (available in either aluminum or wood) are available in various measures. Whatever event it is, our stretch marquees always make the difference! Depending on the use, position and size, you can opt for Proflexx or Triflexx fabric.
DOUBLE COATING | 560 G/M²
The combination of high tensile strength, weight of the fabric, and the PVC coating on both sides of the canvas ensures that the Triflexx tent can be used for long periods without any problems. If you need to use a tent continuously for weeks or months, our double-coated stretch tent is undoubtedly your best choice.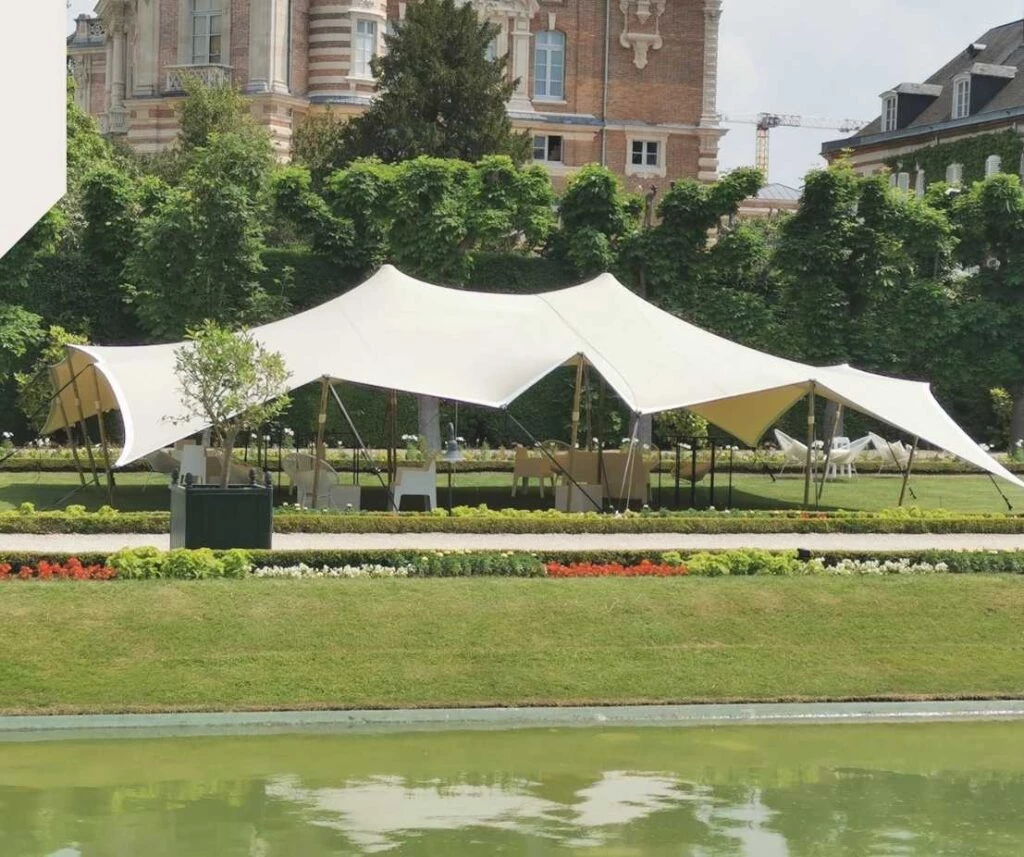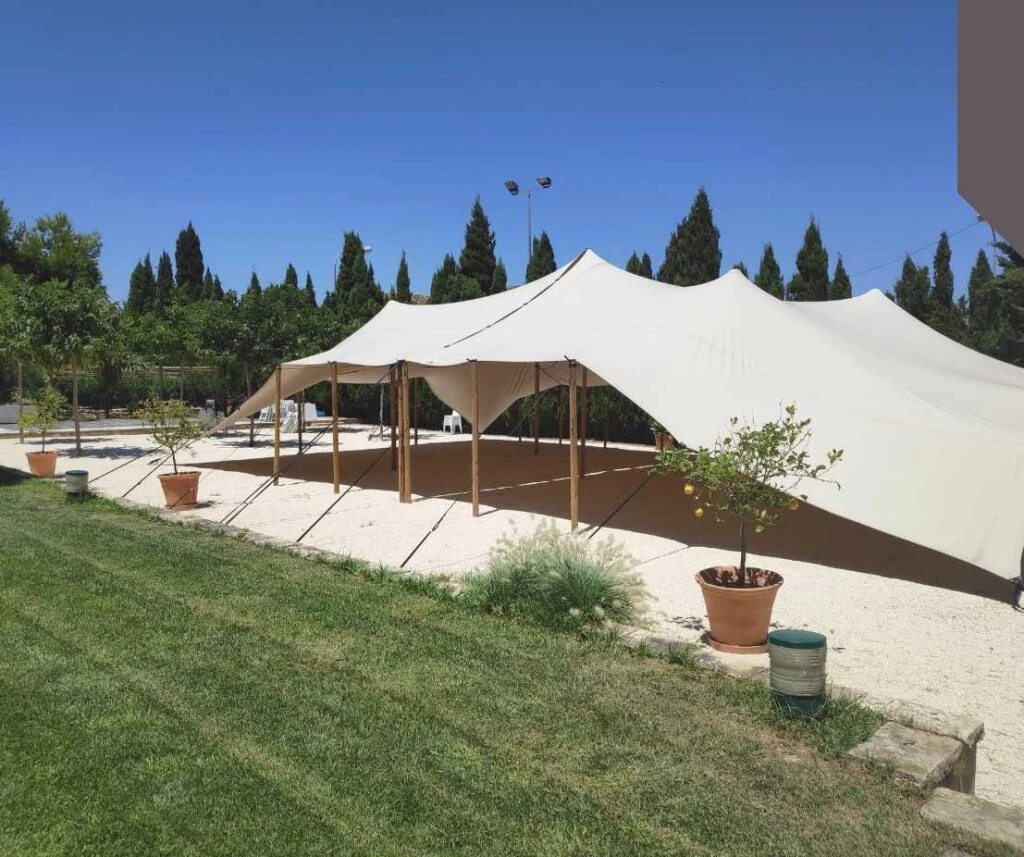 SINGLE COATING | 450 G/M²
Proflexx canvas is great for occasional use. Thanks to its external PVC coating, this stretch tent is completely waterproof while keeping its canvas light but highly resistant and elastic. In terms of ease of use and assembly, the Proflexx fabric is no different from the Triflexx fabric.
Speaking of ease of use: our aluminum poles are available in pieces of various lengths that can be combined according to your needs. You can also use wooden poles to set up your stretch tent. The wooden poles complete the appearance of the Bonga stretch tent and give it an authentic and summery look.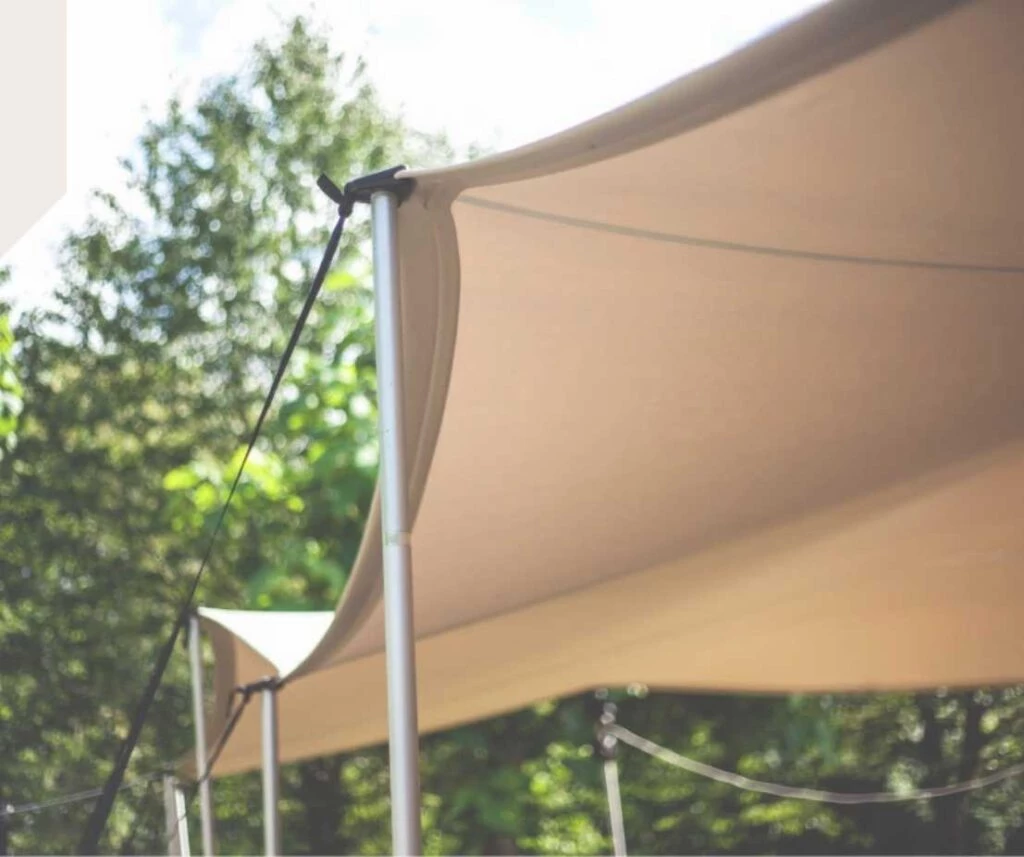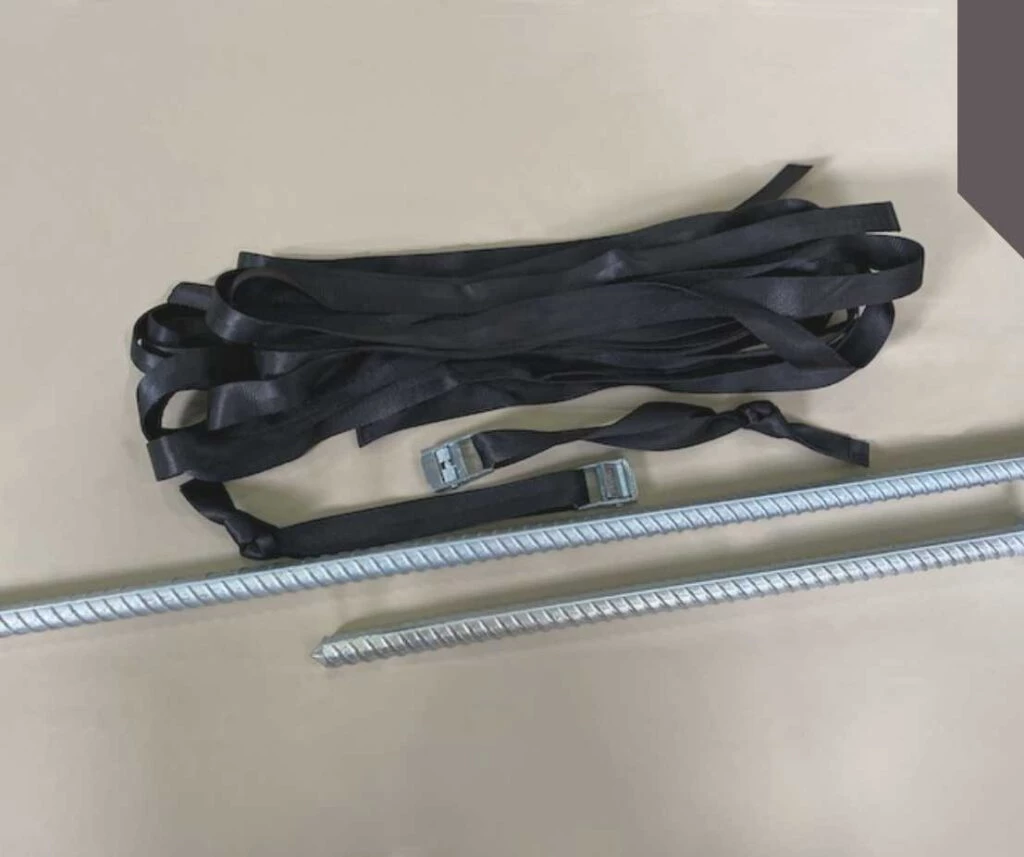 Together with the official Bonga stretch tents, we supply all the accessories needed to set up the marquees with aluminum or wooden poles. We will be happy to explain the function of each accessory. All our accessories and components are included in the tents and are also available individually.