Double Coating | 560 g/m²
La combinazione di altissima resistenza alla trazione (1000 N/5 cm), del peso della tela (560 g/m²) e del rivestimento in PVC su entrambi i lati della tela assicura che questa tenda possa essere impiegata per medi periodi senza alcun problema. La tenda è facile da montare grazie alla sua trama e all'elevata resistenza alla trazione, consentendo di utilizzarla intensamente per periodi prolungati. 
The Triflexx stretch fabric used in the production of double-coated tents consists of three layers of fabric, has a specific weight of 560 g/m², and has a waterproof PVC coating both inside and out.

Such fabric is unique in our industry . The fabric has been successfully tested with an 8000 mm water column and can withstand a tensile strength of up to 1000 N / 5 cm. The canvas is UV resistant up to UV index 8 and can withstand wind speeds of up to 8 Beaufort (85 km/h).

The Triflexx Bedouin tent is fireproof (category M2) and is very resistant to mold growth .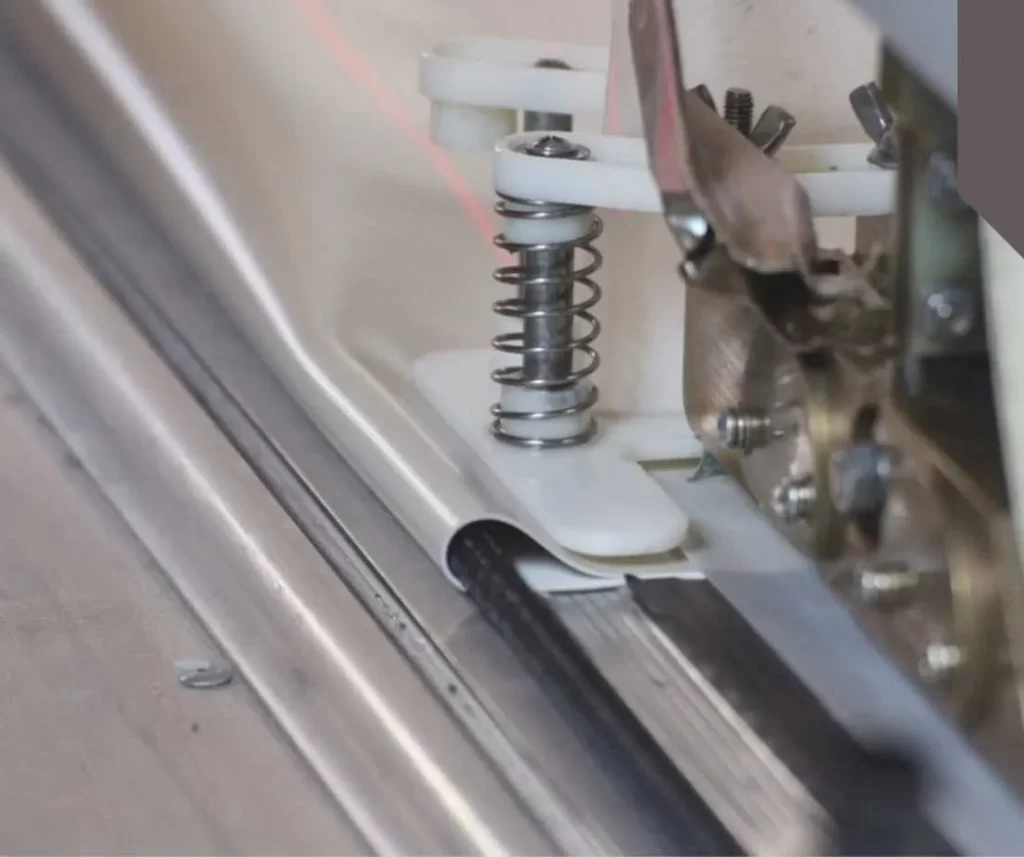 The seams of our stretch tents are heat-sealed at high temperatures, fusing the layers of fabric together. It could be said that the seams are even stronger than the fabric itself.

Additionally, this method of welding ensures that the seams are fully watertight , unlike the classic seams of other tents.

The elastic cord of the trapezoid at the edge of the tent, to which the clamps are attached, is also welded to the edges with a hem that is reinforced every meter.
Our Bedouin tents are equipped with reinforced areas at the edges, to which the clamps are attached.

Thanks to these areas present in every meter, our stretch tents offer almost unlimited mounting possibilities. Furthermore, the corners of our stretch marquees always have extra reinforcement.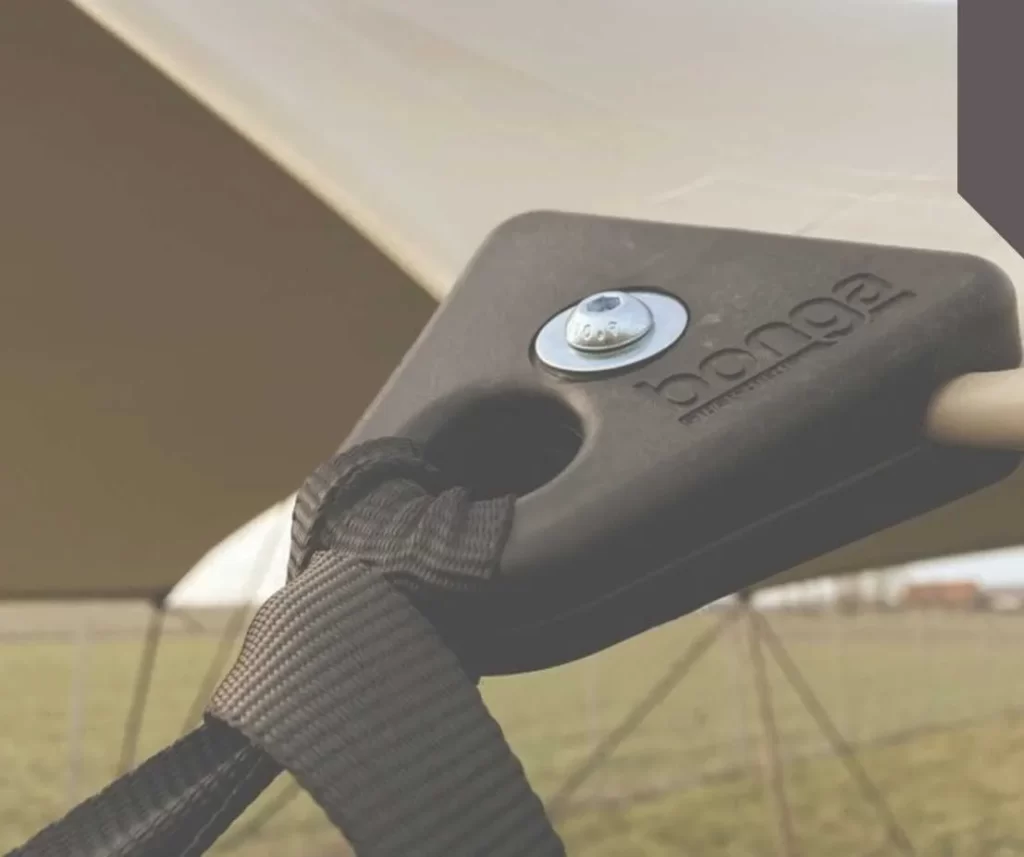 Our intuitive setup system with clamps and tension belts makes us true pioneers. This system ensures that even an absolute beginner can set up our stretch tents quickly and easily .

The groove in the clamps is perfectly tailored to securely lock the trapezoid rope in the edge of the curtain. Thanks to the reinforced areas, you can change the positioning of the clamps and therefore the design of the tent.

The clamps can be mounted on an aluminum or wooden pole, or simply used to adapt the shape of the tent as needed.
Give your guests a memorable experience and make your event unique with our stretch tents.
Tailored to your needs: perfect for private homes, restaurants, hotels, and much more.
WIND RESISTANCE OPEN LOCATION
1200 N/5 CM [EN ISO 1421]
1000 N/5 CM [EN ISO 1421]